Tourist Visa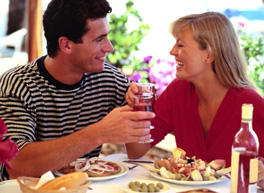 Australia is one of the most popular and beautiful places in the world to visit. You might come to Australia for reasons such as holidays , social or recreational reasons or you wish to visit your friends , relatives or other short term reasons such as medical consultation. There are various types of visas available for visiting Australia . You might be eligible to apply for a visitor visa if you are travelling to Australia as :
as a visitor;
to visit your family ;
for business reasons
Please contact us to check your eligibility for a Tourist visa.
---