Letter of Advice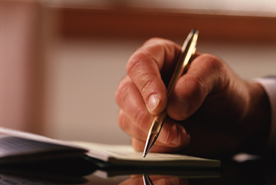 A Letter of Advice is a stand-alone document that informs you whether you can secure a visa to Australia on temporary or permanent basis. In most cases, a Letter of Advice will be sent to you before you sign a contract with us, provided that we are confident that you have a good chance of securing a visa to Australia.
A Letter of Advice is a personalized letter in which a migration agent from Shada Migration and Education Services considers the personal circumstances of the visa applicant, identifies the legal issues, considers the law relevant to the issues, and applies the law to the information provided. The agent will then decide upon the issue, and provide further instructions for your visa application.
A Letter of Advice will be provided only upon mature deliberation, and to the best of the Migration Agent's ability; regardless of whether it will affect the client favourably or unfavourably.
What information do you provide in your Letter of Advice?
Letter of Advice is a tailored letter in which you will be informed about:
Your visa options
The criteria of each visa subclass that you are eligible
Your best visa option
Your prospect of success
The information about services that you will be receiving from us
Visa application fee and charges
The Agent's fee
Information on Regulations of Migration Advice Profession
Further information about the next steps of your visa application.
If you wish to discuss about your case, feel free to contact us.
---
Tags: Migration to Australia, Migration Assistance, Australian Visa Services , Australian Migration Services